Interaction Data Interpretation Workshop
Entomology Collections Management Association Data Workshop
19 July 2023
2-4p Eastern Standard Time
Instructors: Erika Tucker, Jorrit Poelen, Katja Seltmann, Kathryn Sullivan, Jennifer Zaspel
Helpers: you!
General Information
This Carpentries workshop activity is part of the 5th offering of the Entomological Collections Management (ECM) Workshop. This hybrid model workshop activity will be held both in-person at Cleveland Museum of Natural History (CMNH) in Cleveland, Ohio and virtually on July 19th. The full ECM Workshop is from July 16-20, 2023 and is also following a hybrid model (on-site events begin the evening of the 15th) (see the ECM Workshop site).
❗Important time zone note❗ The live workshop session is in Ohio, USA. Ohio is on Eastern Standard Time (GMT-5). For additional time zones please check out one of these free world time zone converters:
Join Jen Zaspel and Erika Tucker for an examination of specimen association data and terminology followed by discussion on interpretations and downsteam usage.
During this one-hour long participatory workshop for collection managers, collection caretakers, and anyone interested in learning about association data, we will examine label data from real specimens in collections that have association data. We will discuss commonly used terms one may encounter in many databases, potential interpretations, and how best to capture data so that is usable by researchers and data users downstream. There will be two separate, one-hour long, identical sessions so particpants can switch between this and other onsite activities.
This workshop is open to anyone interested in biotic or species interaction data even if you are presently not using GloBI. We will highlight data from the Terrestrial Parasite Tracker project, but the methods are available for anyone interested in biotic interactions (see more at https://www.globalbioticinteractions.org/sources).
The proposed outcome of this workshop is to gain a better understanding of biotic association data, how it can be interpreted, and how it may be used in the future. We will work together through a series of exploratory data exercises. No programming experience is required, and you will use your own device to download data and create Google Sheets if you are attending virtually. If you are attending in-person, physical images and worksheets will be handed out. Everyone will contribute during this workshop.
The short website address link for this site is: https://bit.ly/ECMworkshop.
---
Start the Workshop!
---
Schedule Session 1
Schedule Session 2
---
Start the Workshop!
---
Setup
To participate in this workshop, you will need internet access and the ability to download spreadsheet files (.xlsx or .csv) or to use spreadsheet files in Google Doc/Sheets. In addition, you will need an up-to-date web browser.
A pdf version of the instructions for this workshop (same slides that are used for the in-person portion of this workshop) is available here.
We maintain a list of common issues that occur during installation as a reference for instructors that may be useful on the Configuration Problems and Solutions wiki page.
Install the videoconferencing client
If you haven't used Zoom before, go to the official website to download and install the Zoom client for your computer.
Set up your workspace
Like other Carpentries workshops, you will be learning by "coding along" with the Instructors. To do this, you will need to have both the window for the tool you will be learning about (a terminal, RStudio, your web browser, etc..) and the window for the Zoom video conference client open. In order to see both at once, we recommend using one of the following set up options:
Divide your screen: If you only have one device and one screen, practice having two windows (the video conference program and one of the tools you will be using at the workshop) open together. How can you best fit both on your screen? Will it work better for you to toggle between them using a keyboard shortcut? Try it out in advance to decide what will work best for you.
Two monitors: If you have two monitors, plan to have the tool you are learing up on one monitor and the video conferencing software on the other.
Two devices: If you don't have two monitors, do you have another device (tablet, smartphone) with a medium to large sized screen? If so, try using the smaller device as your video conference connection and your larger device (laptop or desktop) to follow along with the tool you will be learning about.
This
blog post
includes detailed information on how to set up your screen to follow along during the workshop.
Where: in-person @ CMNH | online. Get directions with OpenStreetMap or Google Maps.
When: 19 July 2023. Add to your Google Calendar.
Requirements: Online participants must bring a laptop with a Mac, Linux, or Windows operating system (not a tablet, Chromebook, etc.) that they have administrative privileges on. Internet access and the ability to download worksheets (or copy the templates into Google Sheets) is required.
Accessibility: We are committed to making this workshop accessible to everybody. The workshop organizers have checked that:
The room is wheelchair / scooter accessible.
Accessible restrooms are available.
Digital materials will be provided in advance of the workshop and large-print handouts are available for in-person attendies. If additional help is needed, please notify the organizers in advance. If we can do something to help make learning easier for you (e.g. sign-language interpreters, lactation facilities) please get in touch (using contact details below) and we will attempt to provide them.
Contact: Please email [email protected] , [email protected] or [email protected] for more information.
Roles: To learn more about the roles at the workshop (who will be doing what), refer to our Workshop FAQ.
---
Acknowledgements
This workshop is supported through the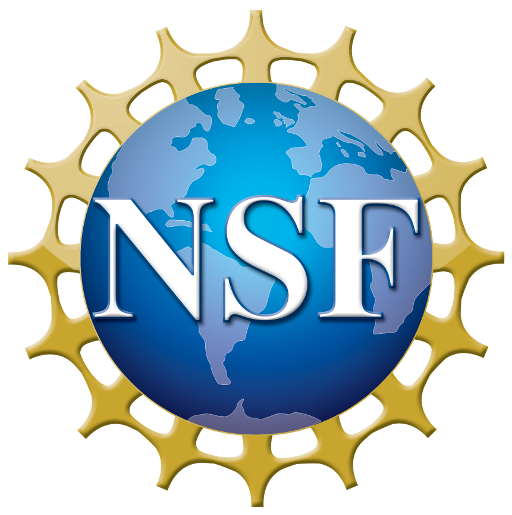 National Science Foundation award "Modern, Sustainable Management Of Insect Collections In The U.S. Through The Entomological Collections Management Workshop," Award number DBI:2109428 and the Entomological Collections Network. Additional support is provided by the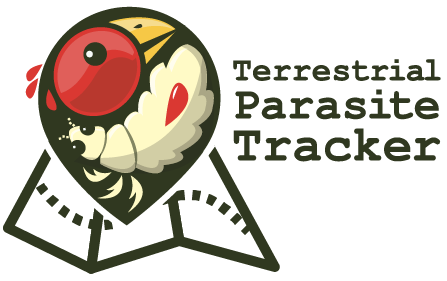 Terrestrial Parasite Tracker project through the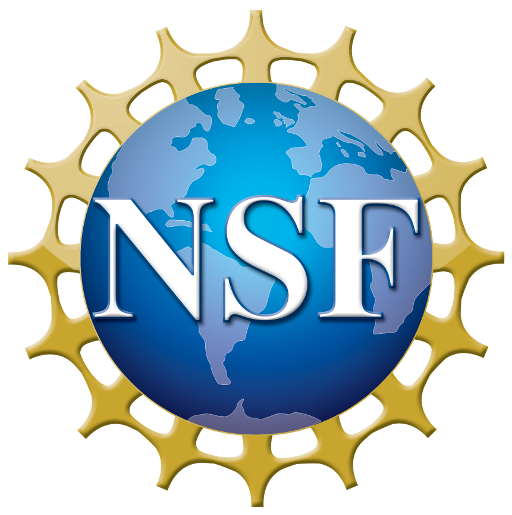 National Science Foundation award "Collaborative Research: Digitization TCN: Digitizing collections to trace parasite-host associations and predict the spread of vector-borne disease," Award numbers DBI:1901932 and DBI:1901926.
A special thanks to the thousands of (citizen) scientists and their institutions for openly sharing their datasets. Also, thanks to the thousands of software engineers for providing high quality open source software on which GloBI and this Carpentries lessions is built .
---
Code of Conduct
Everyone who participates in Carpentries activities is required to conform to the Code of Conduct. This document also outlines how to report an incident if needed.
---
Recording
A recording of this workshop will be added after the event in this location.
---
Disclaimer
Note that this is not (yet) an official Carpentries workshop, but we are working towards becoming one.
Who: The course is aimed at graduate students and other researchers. You don't need to have any previous knowledge of the tools that will be presented at the workshop.
---
Start the Workshop!
---